Regular price
$585.00 USD
Regular price
Sale price
$585.00 USD
Unit price
per
Sale
Sold out
Share
Warranty

All of our batteries are protected by a 1-year warranty and 2 year limited warranty. Aside from physical or water damage, if anything goes wrong, we'll exchange or replace it for you hassle free!
View full details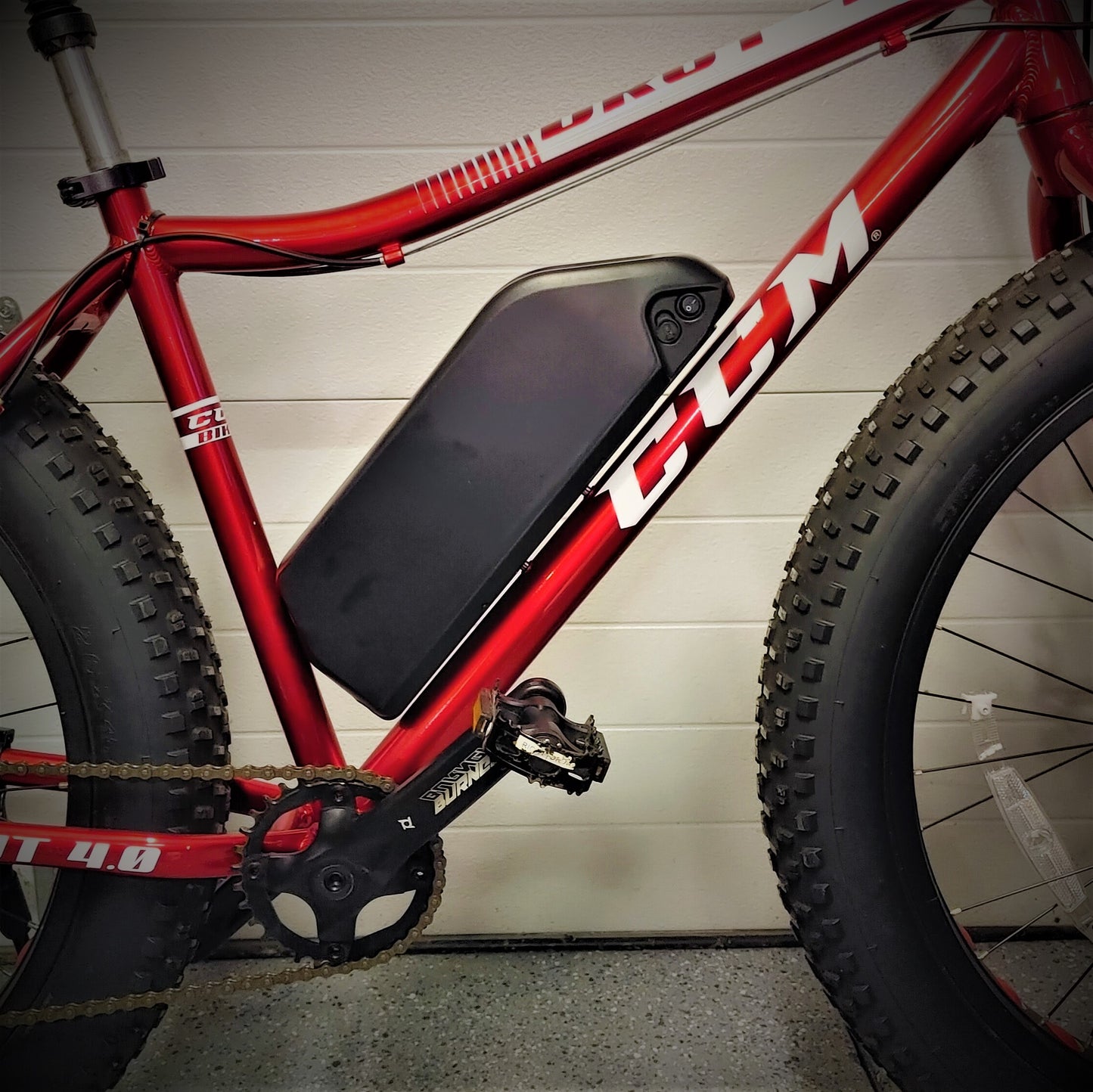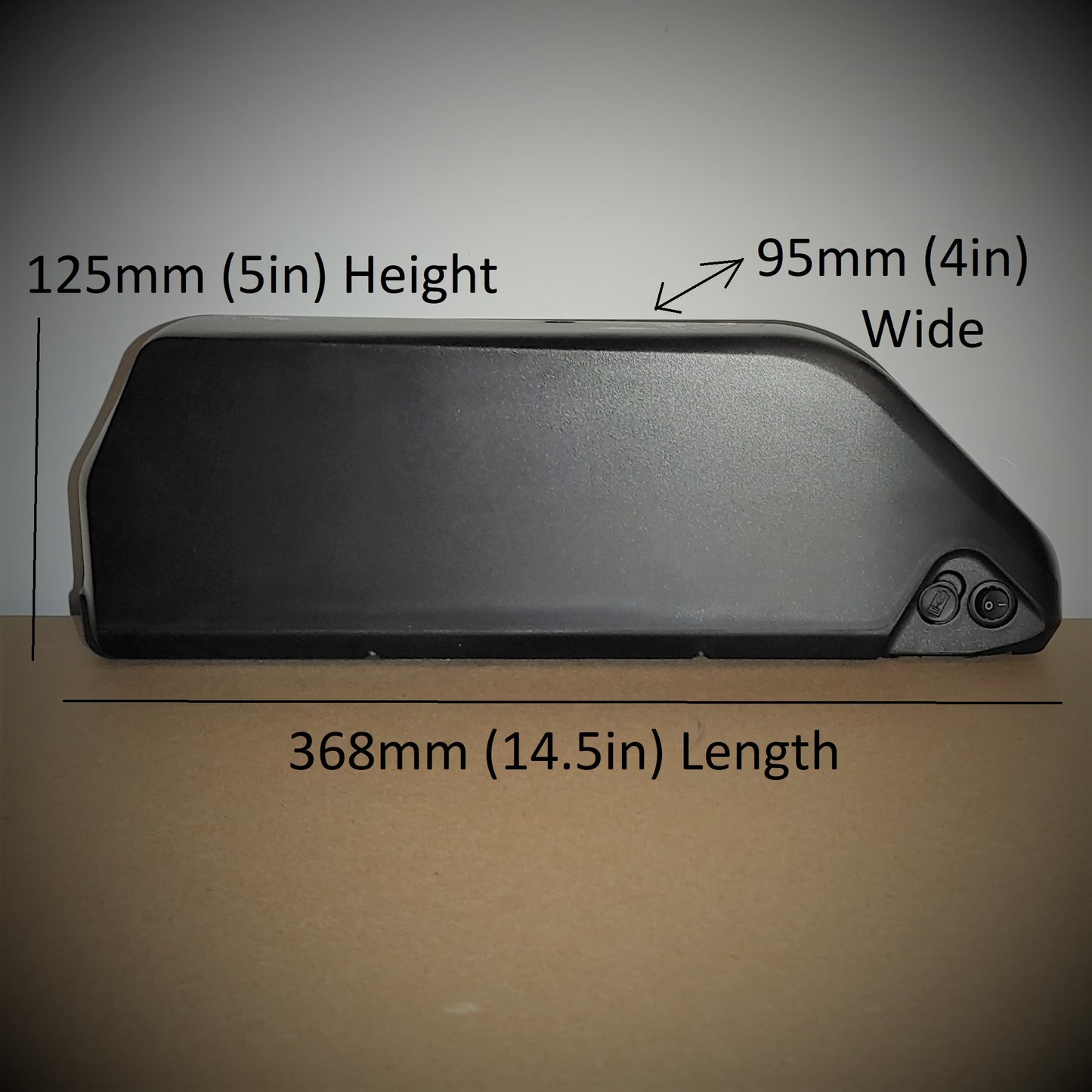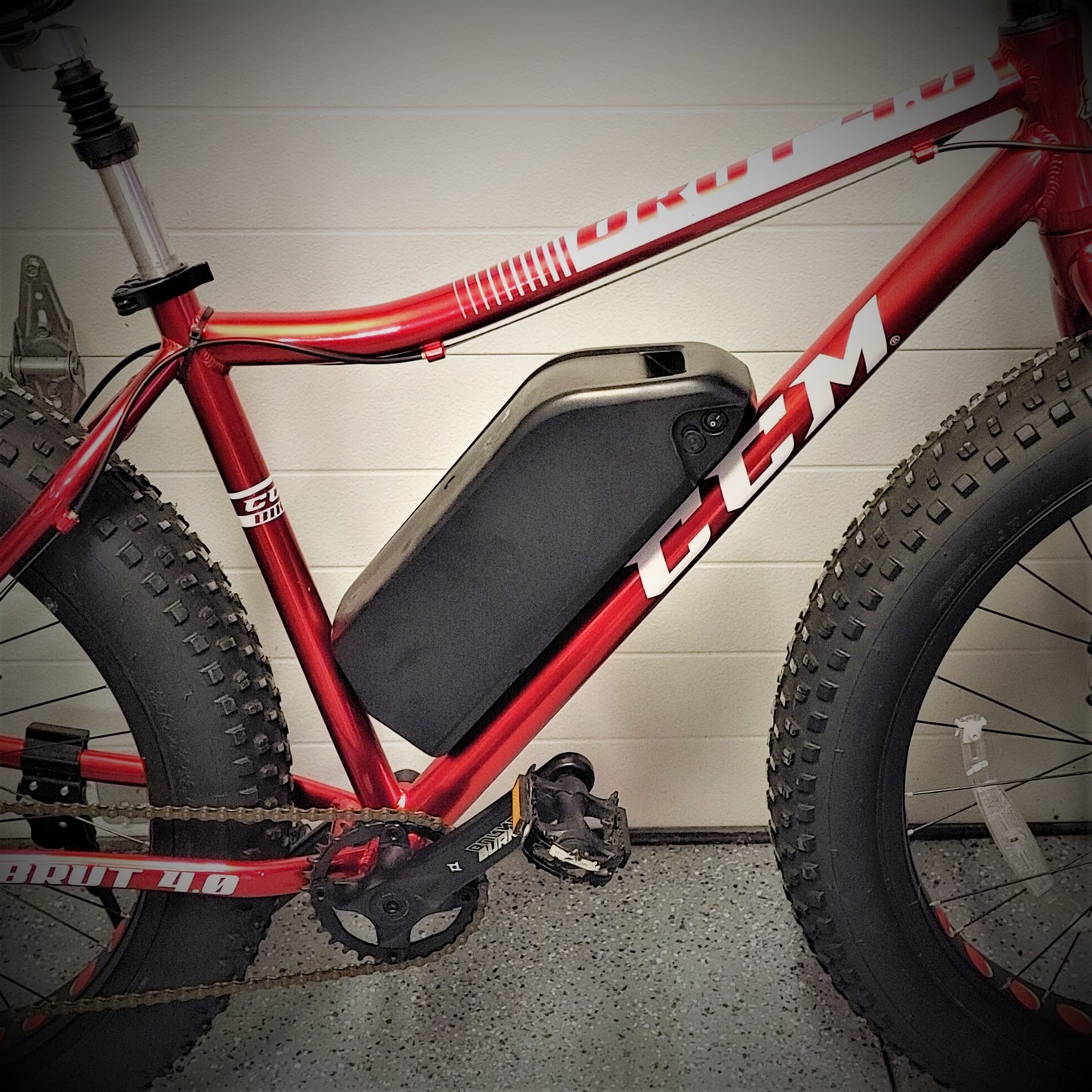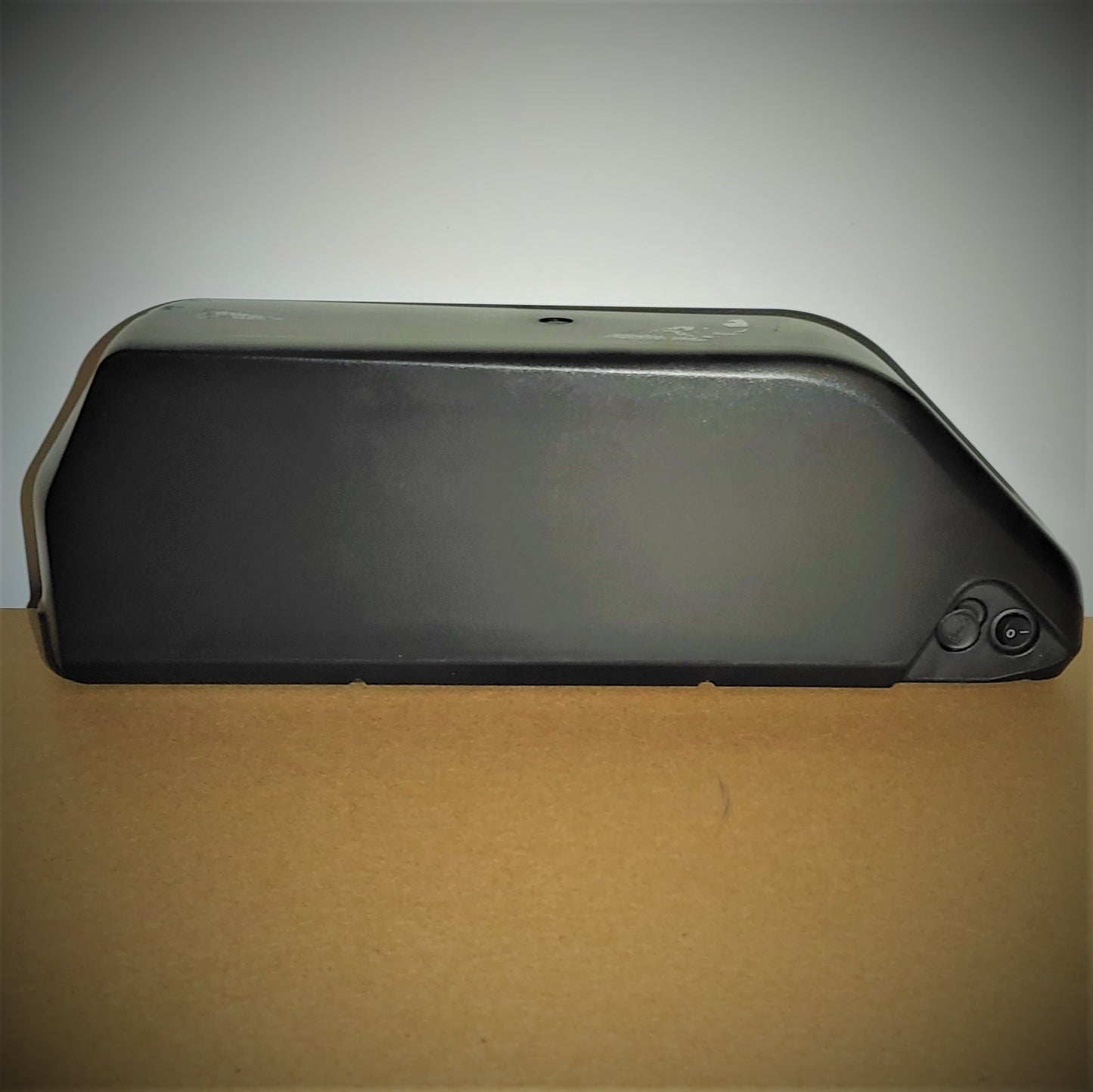 Introducing our new 21700 Downtube Battery Packs
Built with the Reention DP-2170-5C Cases (very strong and durable).
These packs are using the newer variant of lithium ion cell, the 21700 cell.

They are named this because the cells use a 21mm diameter, 70mm length cell, as opposed to the previous 18650 cell (18mm diameter, 65mm length).

Two Variants, a High Range and a High Discharge Model
___________________________________
High Range = Under 1000W applications
High Discharge = 1000W-3000W applications)
___________________________________
High Range Models are built with 5000mah cells (either Panasonic 21700A / BAK N21700CG / Samsung 50E)

High Discharge models are built with either Molicel P42A (NASA Grade) or Samsung 40T depending on availability.


These packs benefit from being slightly more energy dense. They are also slightly wider which allows them to fit more easily into bicycle frames because they don't need to be as tall to get the same amount of energy.

36 Volt batteries come with a 4 Amp charger, 48V come with a 3A charger.


Questions? Email us at AffordableEBikes@gmail.com , we will answer within 24 hours!