Regular price
$623.00 USD
Regular price
Sale price
$623.00 USD
Unit price
per
Sale
Sold out
Share
View full details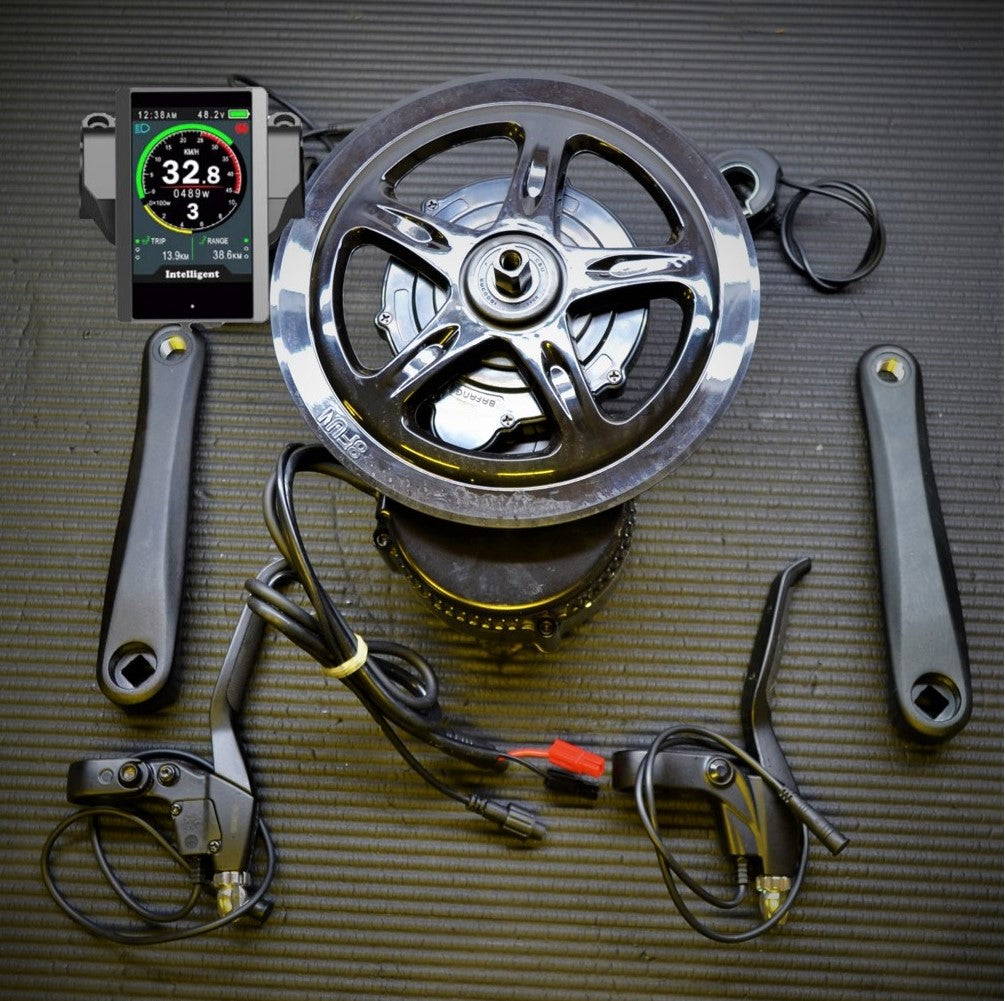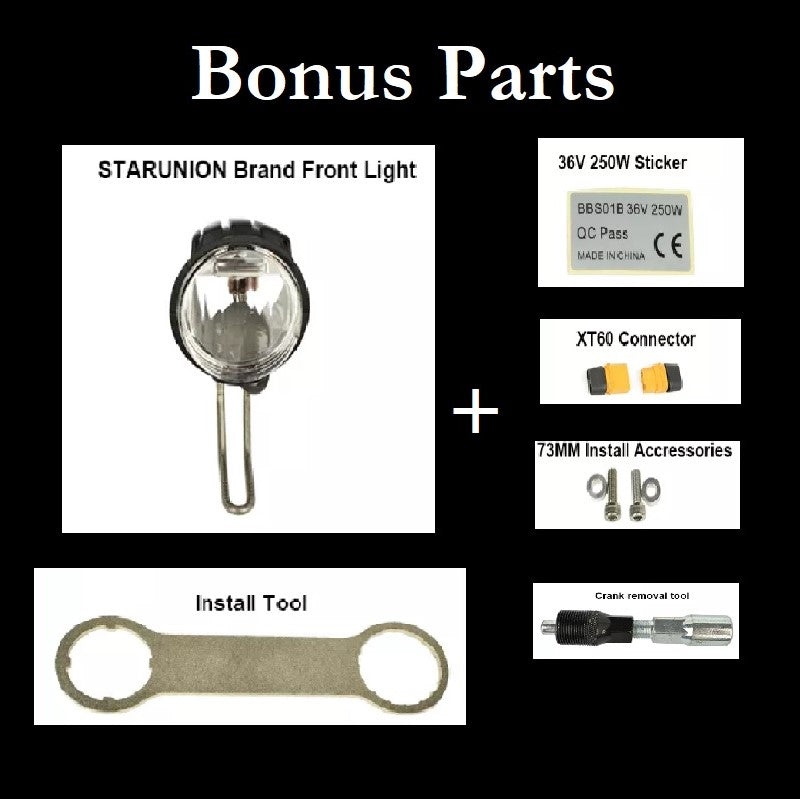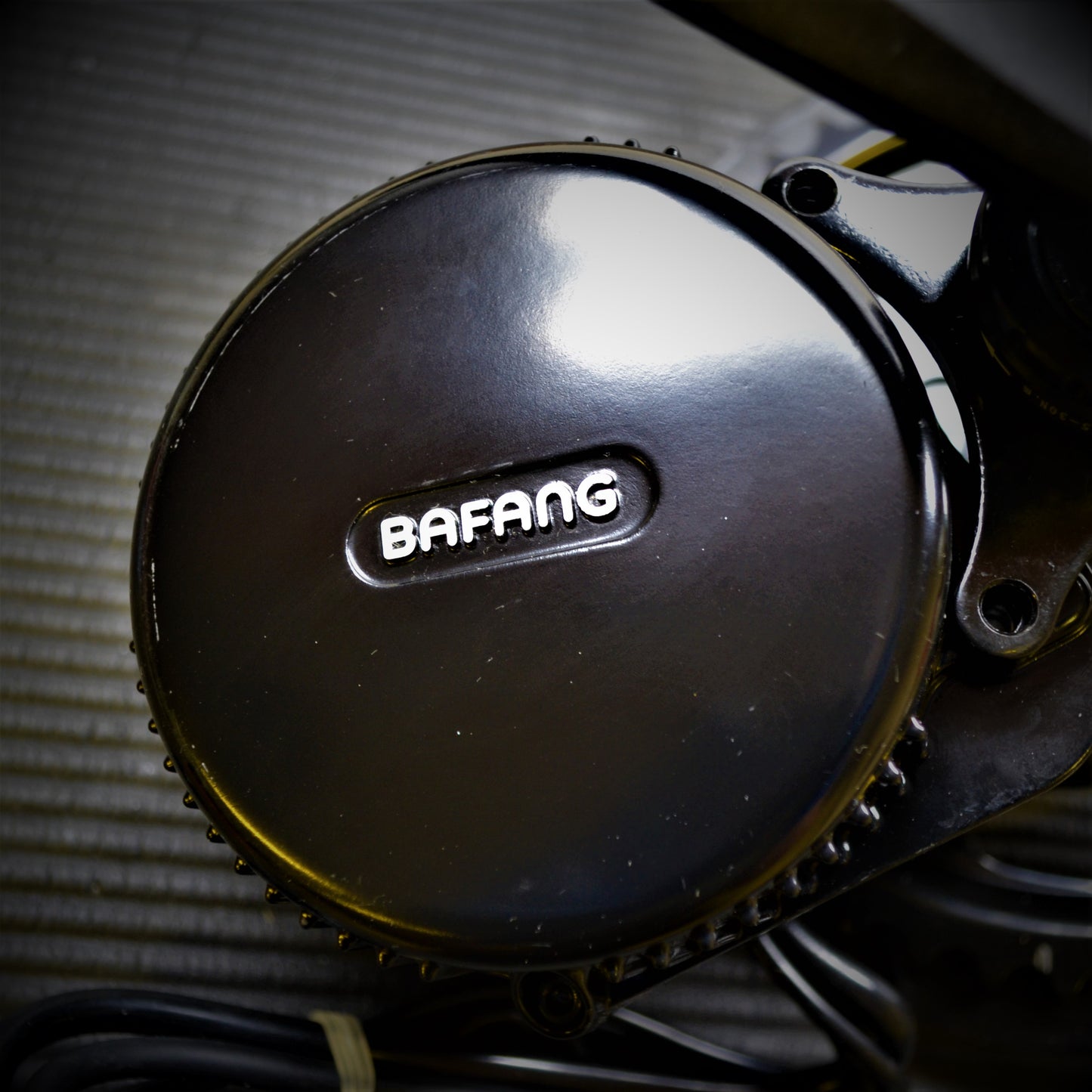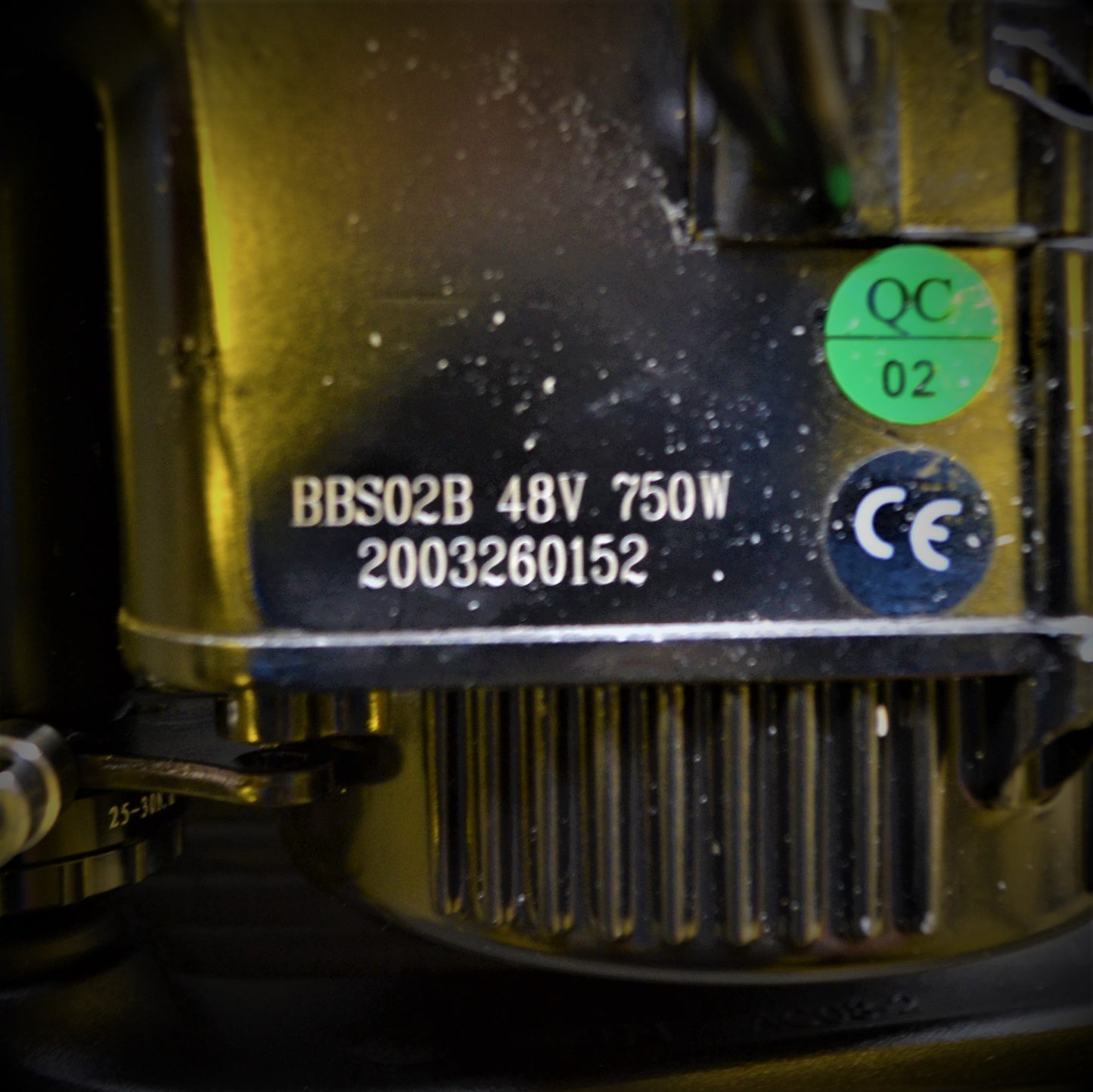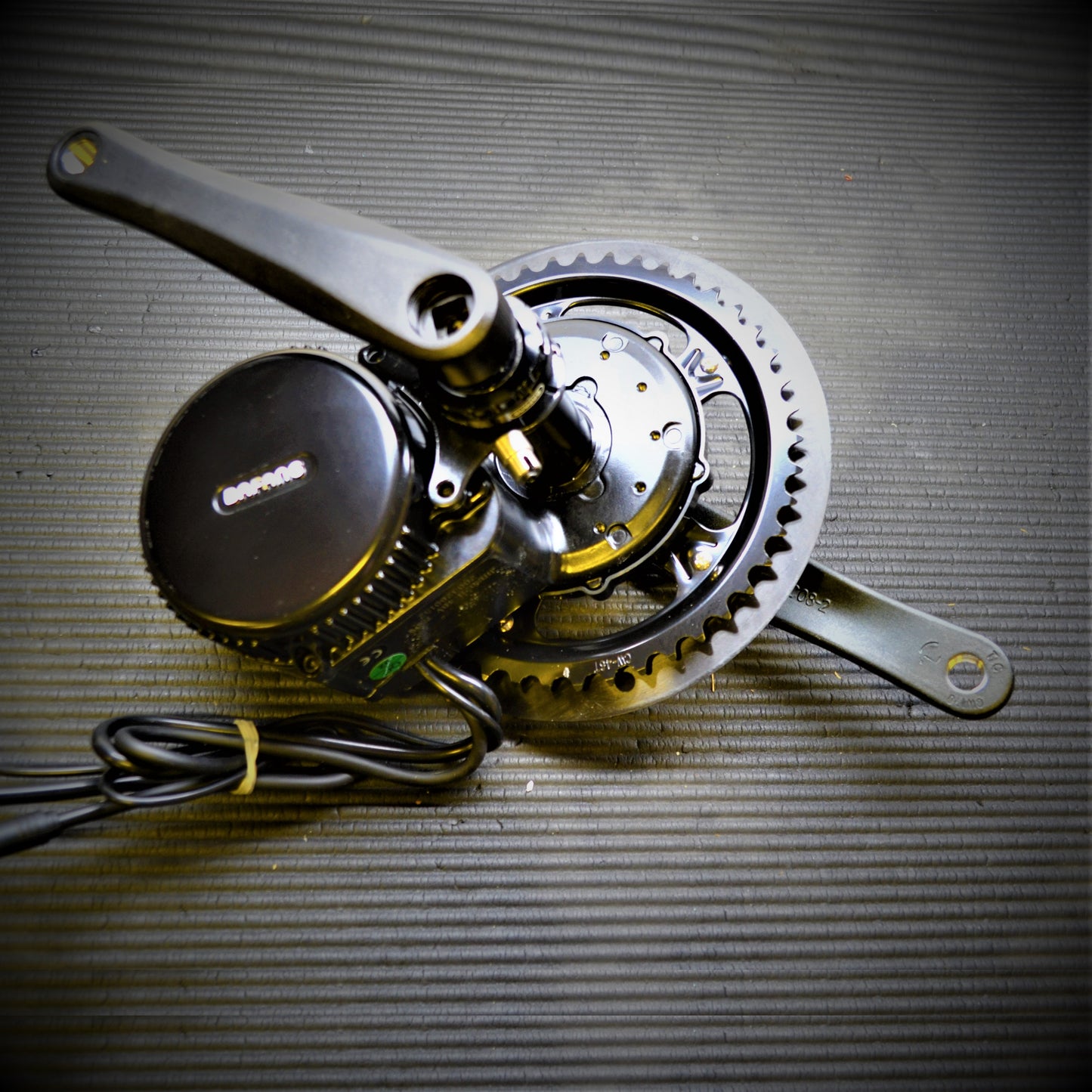 The Famous Bafang BBS02B Mid Drive Motor Kit

Fits nearly any bicycle (except fat bikes, must have 68-73mm BB)
This motor is very powerful. Younger brother to the BBSHD, this motor can still deliver close to 1300W peak with a 52V battery.
This Kit Includes
- 750W Powerful Motor
- Crank Arms
- P850C Color LCD Display
- Speed Sensor
- Brake Levers with Sensors
- Thumb Throttle
- Wiring Harness
BONUS PARTS
- Front LED Headlight
- Installation Tool
- Crank Arm Removal Tool
- 73mm BB Kit (for larger bottom brackets)
- XT60 Battery Connectors
- 250W Stickers

OPTIONAL Parts:
- Gear Shift Sensor : Route your shifter cable through the sensor so that the motor power will cut out when you're shifting, save your gears from wear!

- Programming USB Cable : Plug your motor into your PC or mobile phone app so that you can modify the power level and settings on your motor!


Overall this is an amazing Motor! This is the most well rounded motor that we offer. Plenty of power, light weight, great user interface, highly efficient. We have not had a single customer who wasn't happy with this motor. Enough power to get a person going nearly 50km/hr and climbing very steep hills! 
The BBSHD is often overkill! His younger brother is up for the challenge in all situations, and is significantly lighter weight. The BBSHD is the motor for when you want extreme torque and power. The BBS02 covers the bases otherwise.

Questions? 
Email us at AffordableEBikes@gmail.com