Regular price
$1,652.00 USD
Regular price
Sale price
$1,652.00 USD
Unit price
per
Sale
Sold out
Share
View full details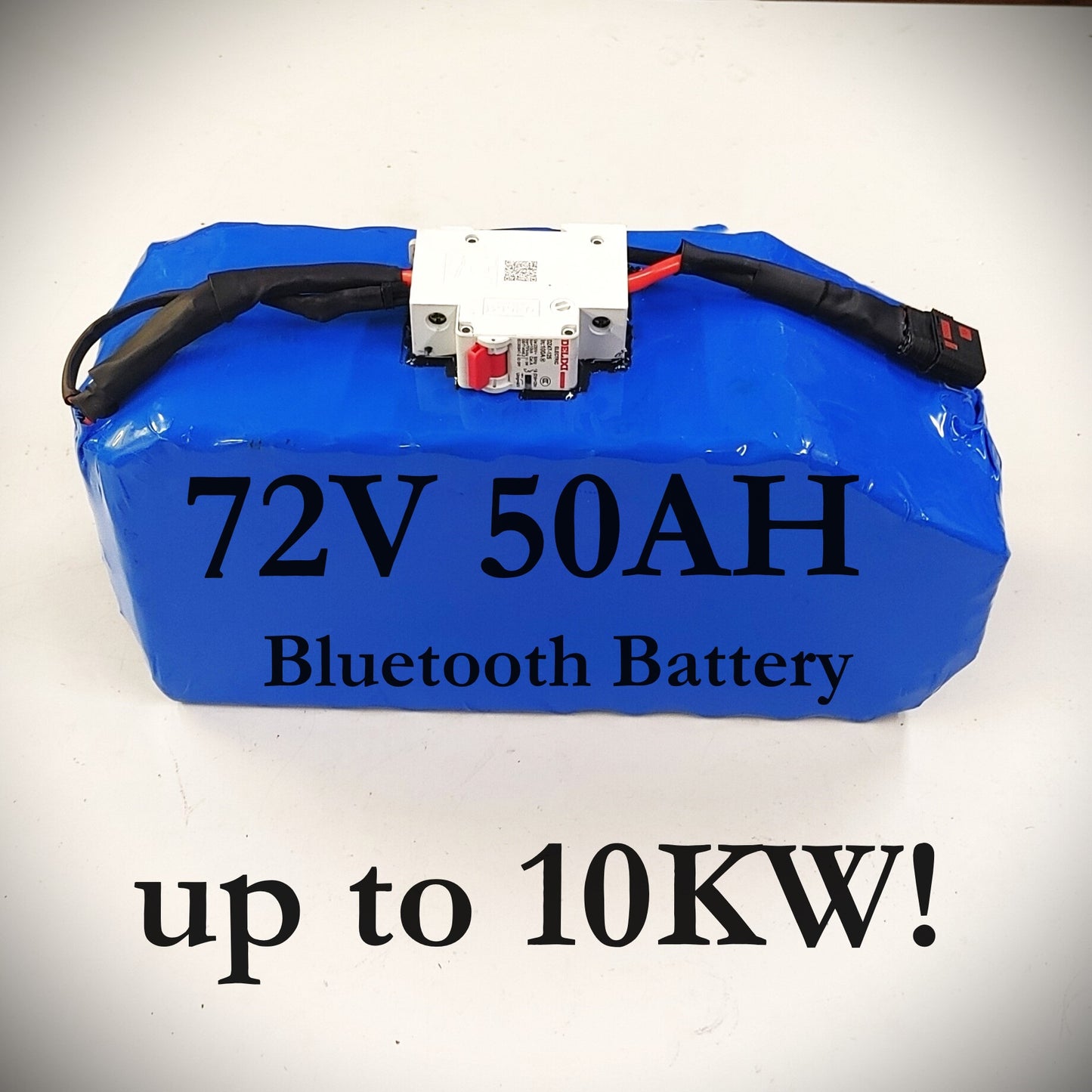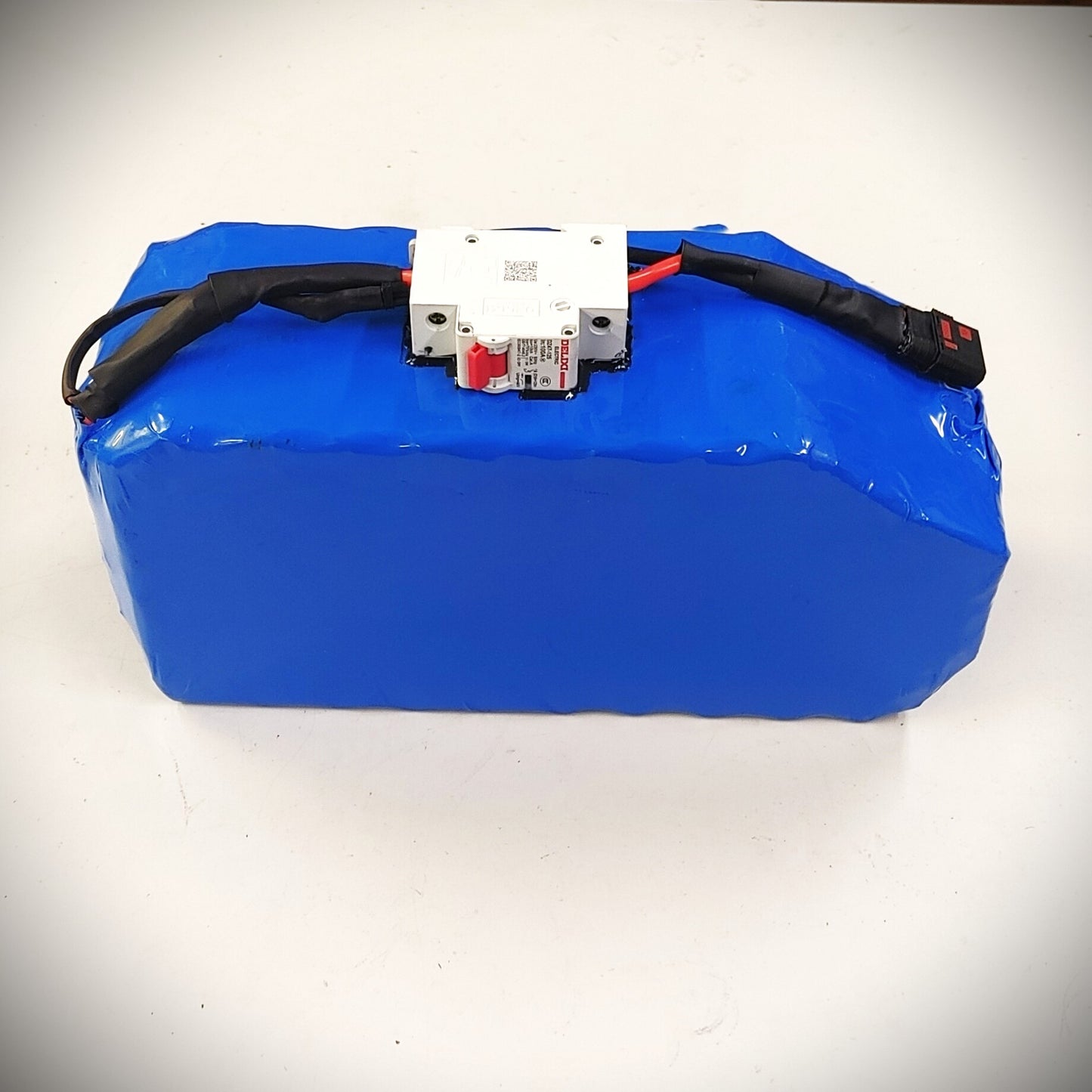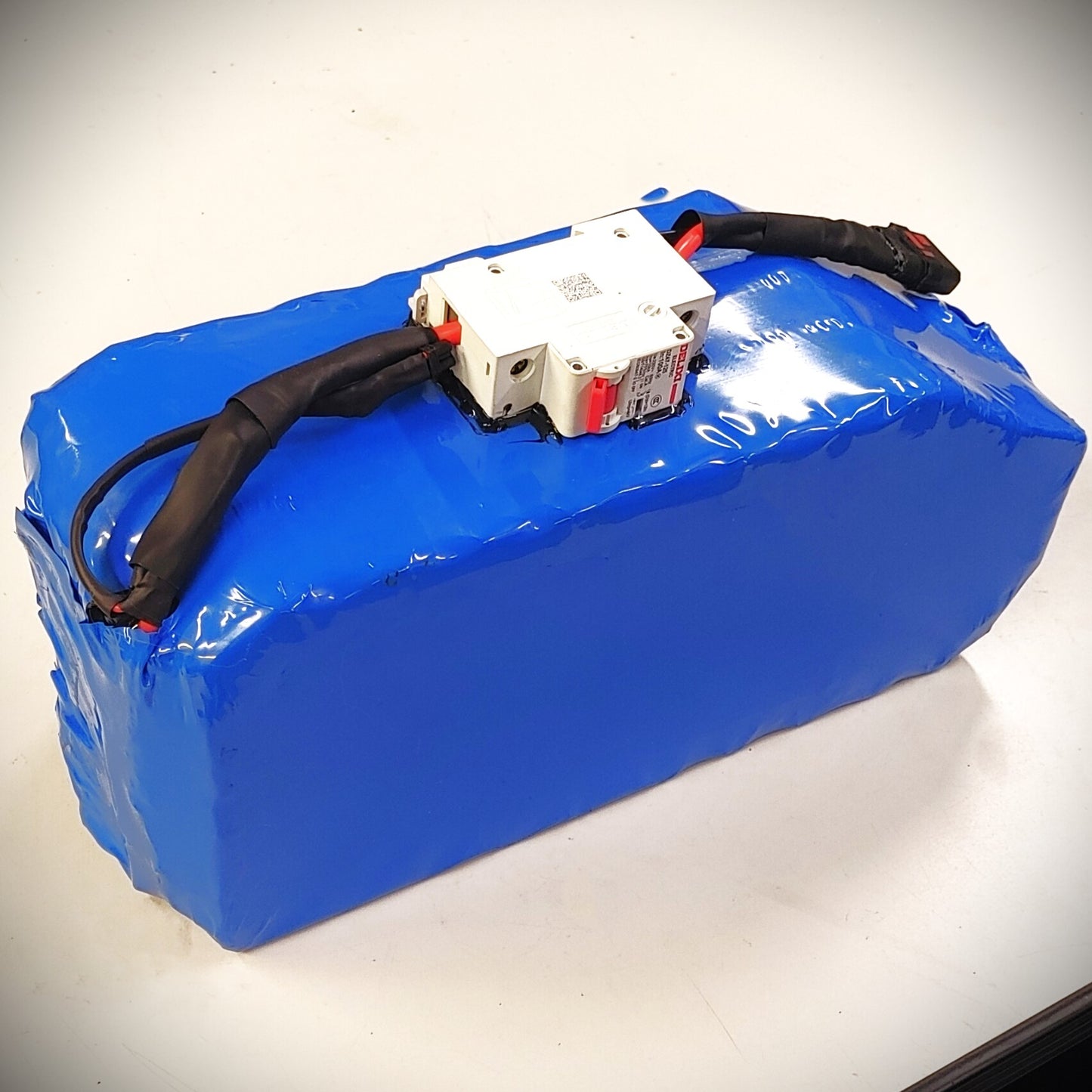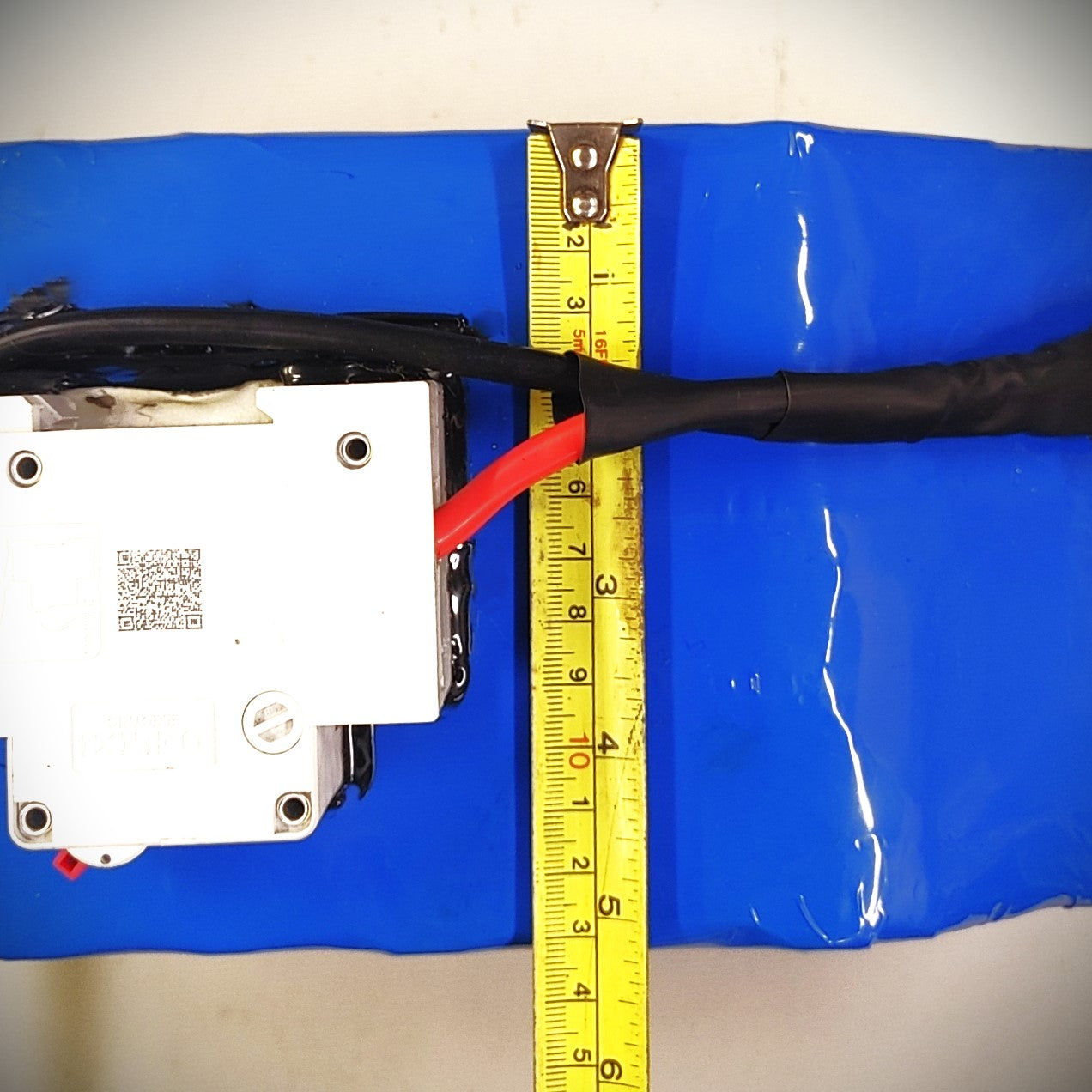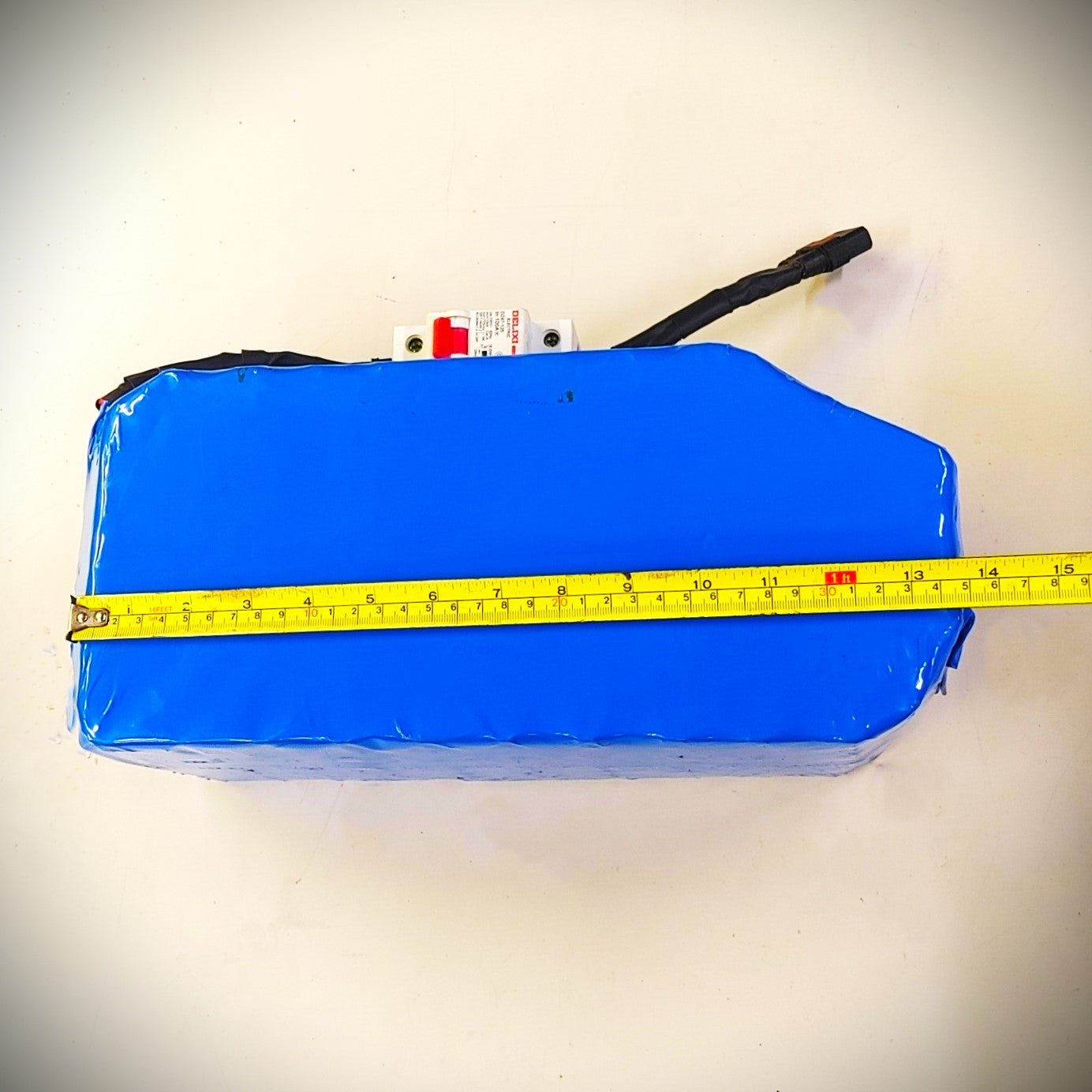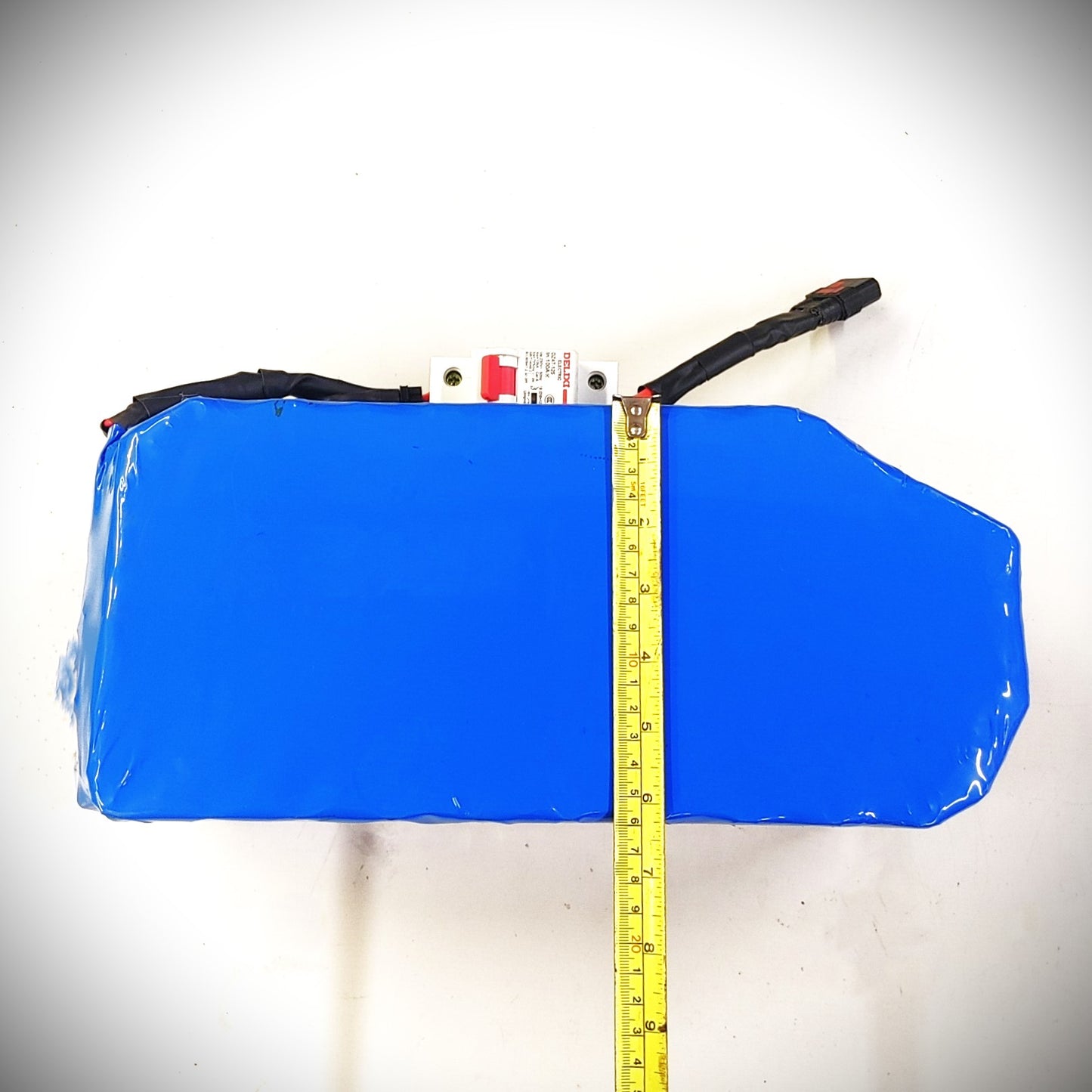 This 72V 50 (51AH) battery we have specifically designed and constructed so that it would be a perfect fit into our Stealth Bomber style frames.

This battery is as big as we can go while still being built at a reasonable price, the battery can still pop out without running into the controller, has an integrated circuit breaker, Bluetooth 300A BMS.

This battery is able to provide some serious power! Works great up to 10KW without getting too warm, once you start pushing up to 15KW the battery does get warm, but the Bluetooth controlled BMS will keep things in check. Above 10KW there will be alot of voltage sag so generally not recommended.

Samsung 33G Cells are 3200mah rated, 10A each, giving this pack 160A continuous rating, and in its 20S16P configuration ends up at 51.2AH.

We can install the connector of your choice, although QS8 a great option as they are rated for about 200A and have a nice anti spark feature. If you purchase a full kit from us we will be sure connectors on controller and battery match.

A serious battery! This was as much as we could fit into Stealth Bomber bikes until the 21700 larger frames became available

1 Year Warranty! Does not include physical or Water Damage